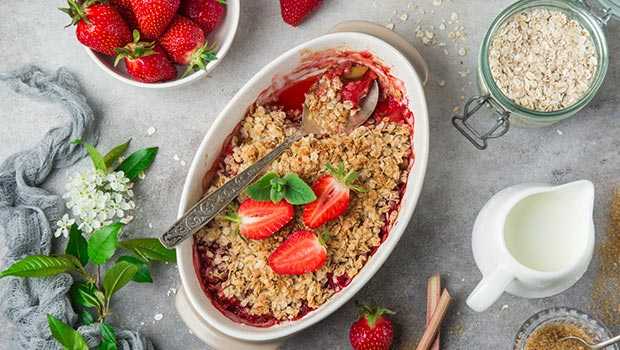 For the longest time, we have associated oats with all things healthy, filling and nutritious. Oats are indeed one of the healthiest and wholesome additions you can make to your diet. They are a good source of protein and fibre, both of which are crucial to keep you satiated and prevent overeating. If you eat in limit, you are much less likely to put on weight. Since oats are so rich in fibre, they are also wonderful for your heart. Oats contain an alkaloid gramine that helps soothe your nerves too. Now, if you are thinking, there's only so much you can do with oats- let us tell you that oats are super versatile and they aren't just meant for breakfast porridges. You can use them in cooking and baking and come up with new and exciting treats that are sure to take you by surprise. If you are on a diet and are craving some sweets, you can use the grain to make yourself some delish desserts too! Don't believe us? Have a look
Here are dessert recipes made with oats that you can try at home: 
1. Oat Apple Crumble
A lip-smacking crumble made with the goodness of oats, apples and fragrant flavours of cinnamon, nutmeg and a tinge of lemon. The recipe does not even use any flour or refined sugar.
(Also Read: Oats Nutrition: Find Out Why Oats Are Beneficial For Health And How Can You Include It In Daily Diet)
Weight loss: A lip-smacking crumble made with the goodness of oats
2. Cinnamon Oatmeal Pancakes
Wholesome pancakes made with rolled oats, buttermilk, whole wheat flour, eggs and cinnamon. Delicious and fluffy, these pancakes are ideal for breakfast, but you can have them anytime of the day when cravings kick in. It helps fill you up and prevents you from the endless noshing. Pro-Tip: A drizzle of maple syrup or honey on top of your pancake can do wonders to elevate your experience.